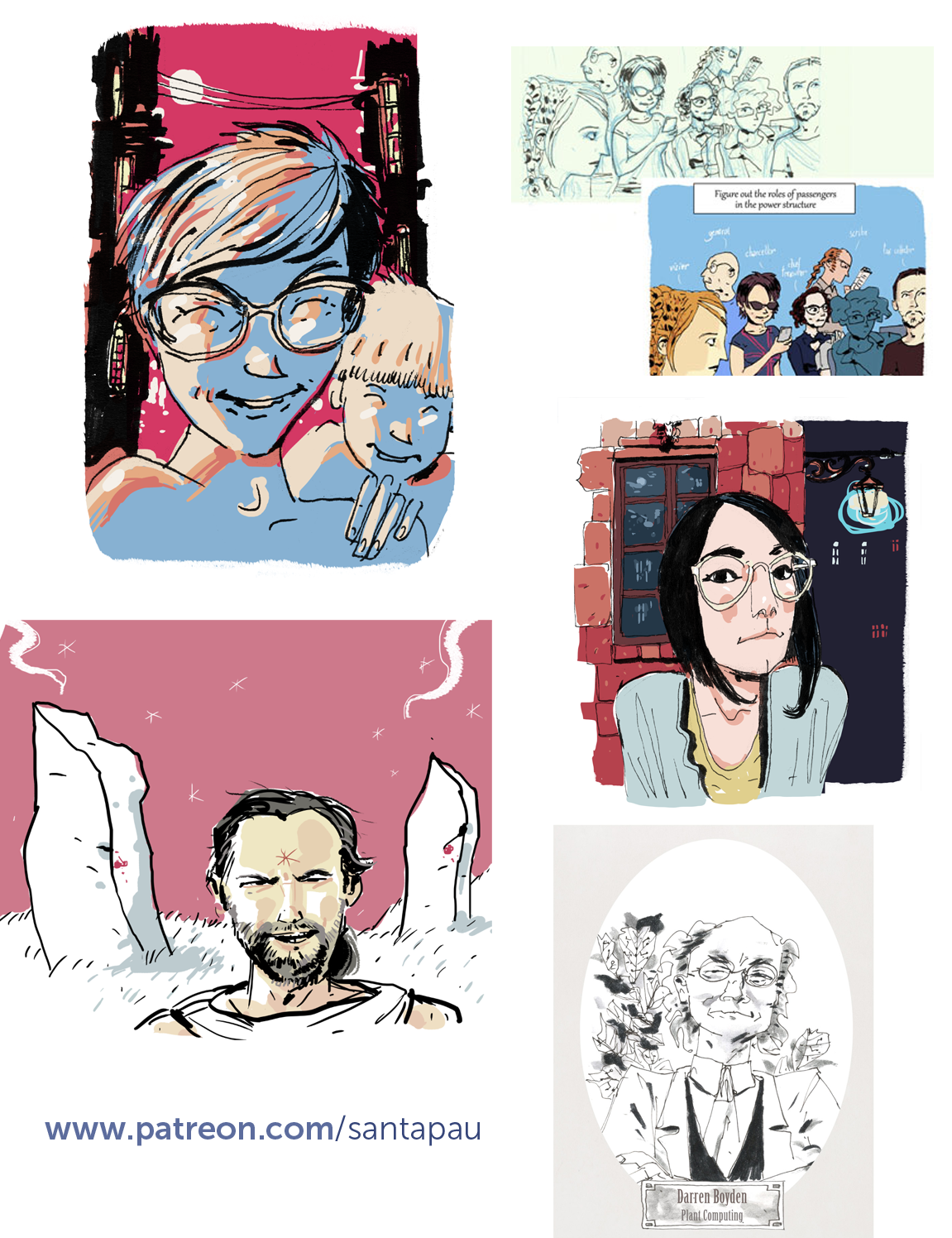 My patrons allow me to keep making comics for free on the internet. It works like this: they subscribe to one of the $1/3/10 monthly tiers (or cycle between them to get specific rewards) and I share with them details of my process, the world building behind every story, and I regularly make thematic portraits for them. 
(And there's a fun online gathering coming in January)
If this sounds like something you'd like to be part of in 2020, follow me on http://www.patreon.com/santapau
If this is not for you, there's another great thing you can do to power up Secret Knots, and that's telling someone else about it. Tweet, post on Facebook, or share in a DM the Boarding School story, if you think that'd be their thing. Or that weird one, about a psychedelic interpretation of a poster, if they'are so inclined.  Or the one one about werewolves, which LOTS of people love, probably because they're werewolves. People trust people, not algorithms. (Trust me). And, above all, thanks for being here. Thanks for having me in your RSS reader, or checking out the site from time to time. I'd tell you something about the end of the year/decade, but I still have one more tale to tell this month. See you soon.
Juan